Living Room-Ready Design
Sleek, angular design fits within a compact 4' by 2' area.
Enclosed flywheel and gearing provides dust-proofing, and a safer environment for children and pets.


Peace and quiet
Thanks to contact-free magnetic resistance controls, the bike is nearly silent, with sound levels not exceeding 45 decibels. Use your bike at night or early in the morning without worrying about disturbing others.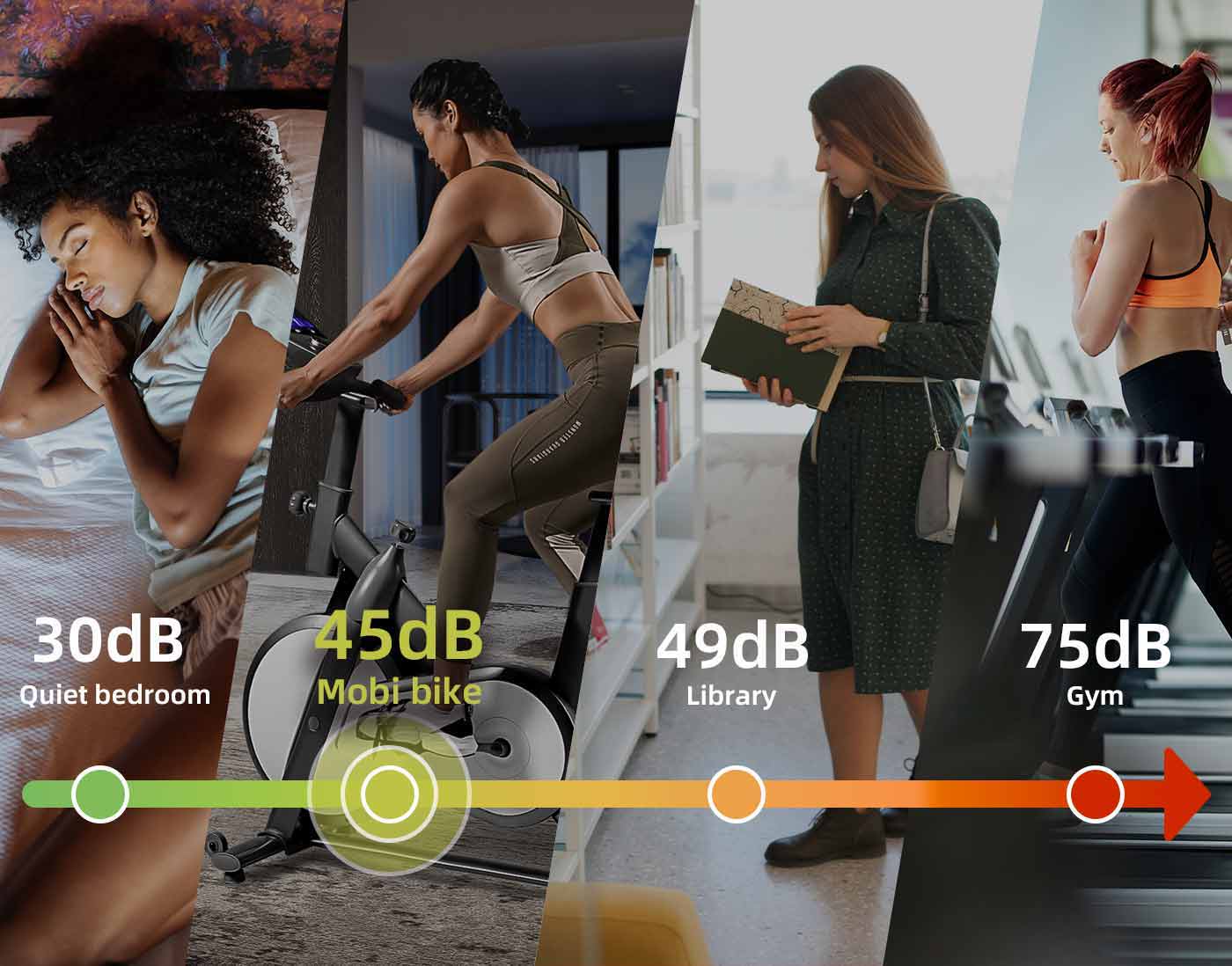 Magnetic Resistance Controls for Smooth, Stable Riding
Our fully enclosed, belt-driven, 26-pound flywheel simulates the feel of riding a real bike. 6 magnetic resistance plates apply contact-free pressure, ensuring a silent, silky smooth ride, free from the vibration and noise associated with traditional flywheel resistance technology.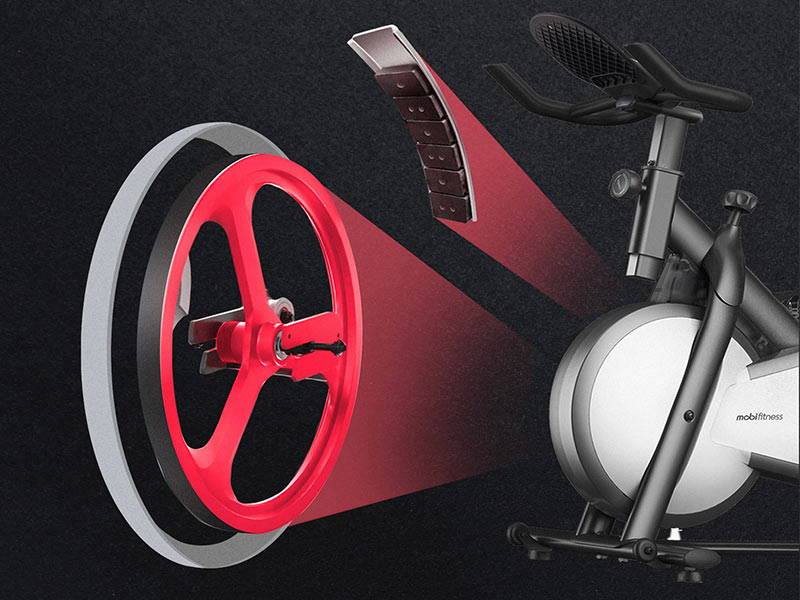 2-in-1 Integrated Display and Resistance Control Knob
Ramp up the resistance with a flick of your wrist using the combination resistance control knob and status display. The clicky wheel rotates to choose from 32 resistance levels, and the display shows all the stats you need to get the most out of your workouts: Distance, Time, RPM, Calories, and Watts.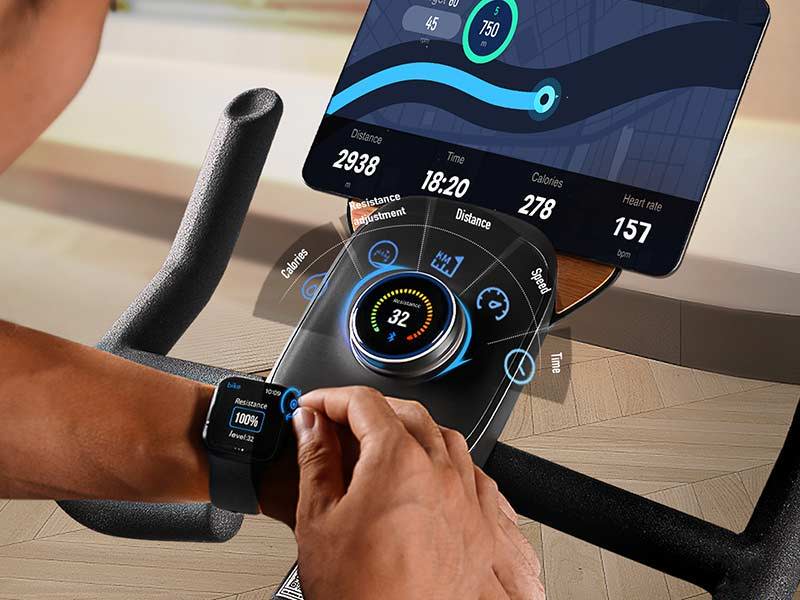 Features Overview:
Magnetically controlled resistance for a smooth, silent ride.
26.4 lb flywheel to realistically simulate the feel of a real bike.
Innovative 2-in-1 resistance control knob with 32 resistance levels, perfect for the whole family.

FREE App with training plans, classes and exercise tracking - No fees or subscriptions!
Ergonomically designed seat, handlebars, and pedals.